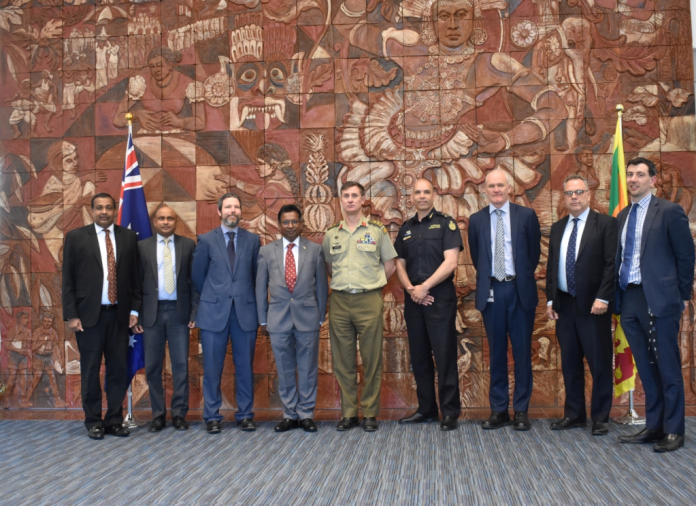 High Commissioner of Sri Lanka J.C. Weliamuna  has reiterated that High Commission of Sri Lanka will continue its close cooperation with Australia to address scourge of people smuggling and transnational crime ventures.
He was talking to Major General Craig Furini, Commander Joint Agency Task Force, Operation Sovereign Borders of the Australian Border Force at Sri Lankan High Commission in Canberra, said a statement by High Commission of Sri Lanka on Thursday.
During the meeting held on Tuesday, Major General Craig Furini briefed on the ongoing collaborative engagement between Sri Lanka and Australia in the areas of Countering  People Smuggling and other organised  Transnational crimes.
Both Sri Lanka and Australia have common approach to address people smuggling and other crimes.
High Commissioner praised the continues support of the Australian Government to Sri Lanka in many areas including strengthening law enforcement and capacity building.