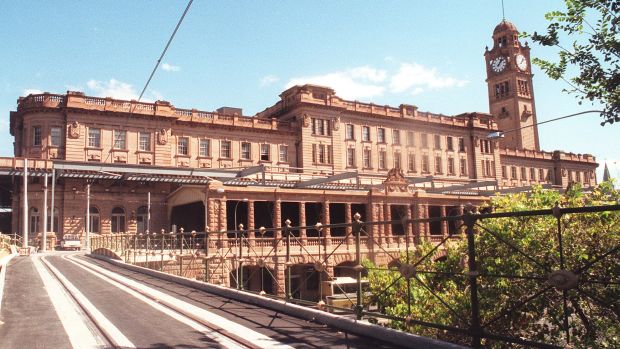 The cost of transforming Sydney's Central Station into a gateway that includes a five-star hotel, high-rise towers and a new route for the inner west light rail line is estimated in leaked documents at just over $3 billion.
The internal Transport for NSW documents show the state government will rely heavily on revenue from a large increase in space for shops and offices in and around the station precinct to help fund the revamp.
But they reveal that the scale of the capital works program for Australia's busiest train station means the revenues generated are unlikely to "ever cover all" of the cost.
The total capital costs for the renewal project includes an estimated $750 million to incorporate Sydney's new metro train line into the station. The government has publicly disclosed the total cost of the second stage of building the entire metro train line at up to $12.5 billion – which it has funding for – but has not broken it down.
The projects involved in transforming Australia's busiest train station, which covers 20 hectares, vary in size and time frames for completion over a 20-year period.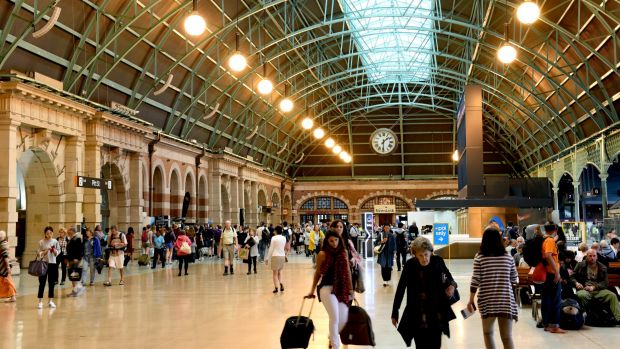 They include a proposal to shift the inner west light rail line from a stop outside the station's grand concourse to nearby Pitt Street, and constructing three towers of up to about 40 storeys above a new bus terminal and layover on Lee Street.
Under the plans detailed at length in the documents leaked to Fairfax Media and the ABC, the upper levels of the main terminal building of the 111-year station would be turned into a 180-room boutique hotel, at a cost of about $120 million, from 2025.
If given the go-ahead, the Henry Deane redevelopment would require the demolition of the Railway Square YHA hostel to allow three commercial towers to be constructed.