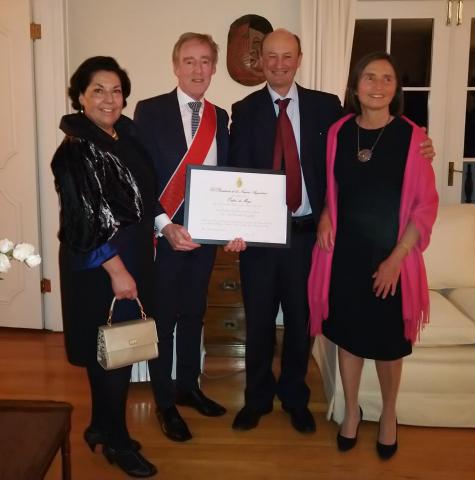 Government of Argentina has awarded former Australian Ambassador to Argentina, Noel Campbell with the Order of May in recognition of all his years of dedication as Australia's Ambassador to Argentina to improve the bilateral relations.
Ambassador of Argentina to Australia Mr Hugo Gobbi, on behalf of President Mauricio Macri presented with the Order of May to Ambassador Noel Campbell.
Ambassador Campbell, who was posted in Argentina from 2014 to 2018, was awarded the Order of May in the grade of Grand Cross, being the first Australian diplomat to receive this decoration.
The Order of May is one of the highest decorations awarded by the Argentine Republic.