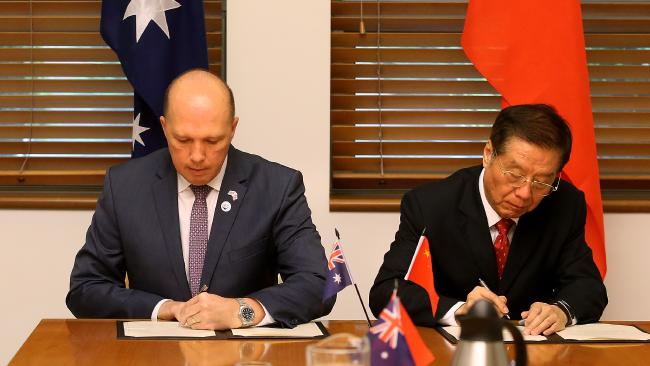 In a bid to boost trade with the largest trading partner of Australia, Immigration Minister Peter Dutton has signed a Mutual Recognition Arrangement with China on Monday. Mr Dutton and Minister of China Customs Yu Guangzhou signed the agreement in Canberra today, enabling the countries' customs and border protection departments to recognise each other's Authorized Economic Operator programs, The Australian reported.
Australia already has similar arrangements with New Zealand, Korea, Canada and Hong Kong, with MRA negotiations underway with other major trading partners.
"China is our largest trading partner and this arrangement is expected to bring a benefit of $440m to Australia's economy over 10 years," Mr Dutton said.He said MRAs reduced the regulatory burden on Australian businesses, and would provide faster and more efficient access to the Chinese market for Australian Trusted Traders.
"This arrangement will provide Australian and Chinese businesses unprecedented access to trade facilitation benefits and will reduce costs for businesses trading between our two countries, while ensuring the integrity of our border," Mr Dutton said.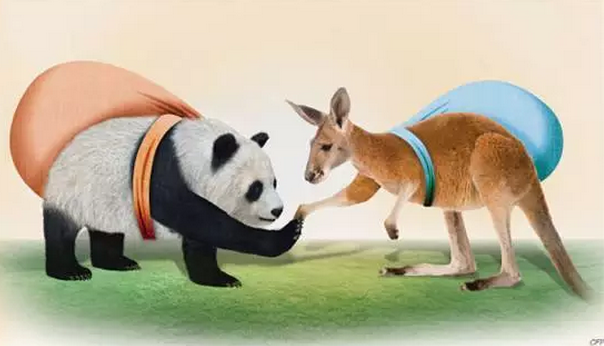 "I encourage Australian businesses of all sizes to participate in the ATT program in order to make the most of this exciting opportunity."
The Australia-China trade value was only US$86 million when the diplomatic relations were established and it reached US$107.8 billion in 2016, with a size growth of 1252 times. In the first two months of 2017, the bilateral trade value increased 47.2%, of which China's imports from Australia grew 77.6%. China has been Australia's largest trading partner, largest export market and largest import source since 2009. In 2016, Australia's trade with China accounted for nearly one third of Australia's total trade.