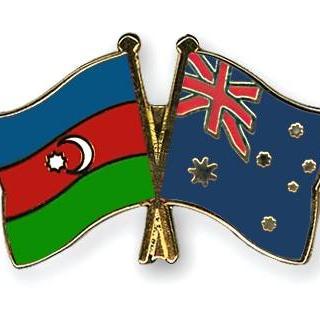 Azerbaijan is keen to explore opportunities for cooperation with Australia in mining sector. To explore prospects of tangible collaboration with resources
rich Australia, Azerbaijan participated at the 5th Annual International Mining & Resources Conference (IMARC) in Melbourne last week.
Azerbaijan premier "AzerGold" Closed Joint-Stock Company attended the prestigious international conference. IMARC is Australia's largest mining event
conducted between October 29 and November 1. The annual event, which is held in Melbourne, brings together the managers of leading mining
companies, investors, and financial institutions every year.

Within the framework of the visit made at the official invitation of organizers, the delegation of "AzerGold" CJSC held bilateral meetings with more than 40
companies, including reputable and well-known companies such as "Cargill International Pty Ltd", "Scania Australia", "TUMAD Mining", "EMR Capital", said
a statement issued by AzerGold.
The latest technological achievements, operational excellence, application of new technologies, investment raising, and prospects for cooperation on
exploration, metallurgy and mining were discussed during the meetings. Highly appreciating the certain performance targets achieved by "AzerGold" CJSC
in production and export within a short period of time, foreign companies pointed up the significant potential for establishment of cooperation.
It should be mentioned that, this year, over 6 thousand mining specialists, 400 investors and 250 mining companies representing more than 90 countries
have attended the International Mining and Resources Conference which brings together companies, investors, specialists and organizations operating in
the field of mineral extraction and covers all aspects of the mining industry from exploration to investment.