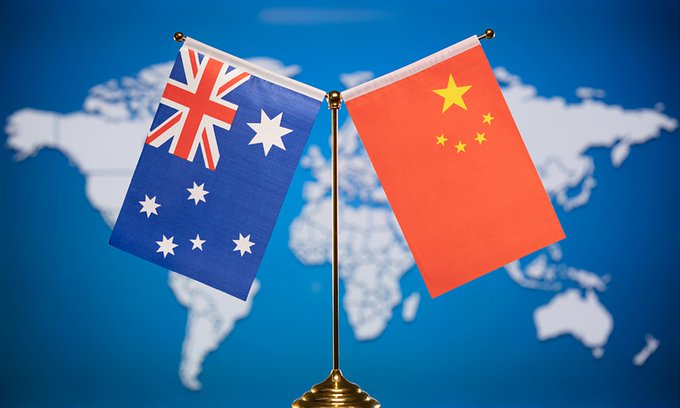 China has angrily hit back at Australia over scrapping BRI deals between Victorian government and China terming the move as unreasonable and provocative.
Chinese Embassy spokesperson in a statement slammed the decision which will further deteriorate already fragile relationship.
Foreign Minister Marise Payne on late Wednesday using Australia's powerful new veto powers announced scrapping the deals, warning it was against Australia's interests.
"I consider these four arrangements to be inconsistent with Australia's foreign policy or adverse to our foreign relations in line with the relevant test in Australia's Foreign Relations (State and Territory Arrangements) Act 2020", Ms Payne remarked.
Chinese Embassy spokesperson has termed it another "unreasonable and provocative" move against China that will hurt Australia itself.
"This is another unreasonable and provocative move taken by the Australian side against China. It further shows that the Australian government has no sincerity in improving China-Australia relations. It is bound to bring further damage to bilateral relations and will only end up hurting itself", Spokesperson said.
The spokesperson expressed strong displeasure and resolute opposition to the Australian Foreign Minister's announcement on April 21 to cancel the Memorandum of Understanding on Cooperation within the Framework of the Belt and Road Initiative and the related Framework Agreement between the Chinese side and Government of Victoria.
"The BRI is an initiative for economic cooperation, which follows the principle of extensive consultation, joint contribution and shared benefits, and upholds the spirit of openness, inclusiveness and transparency. It has brought tangible benefits to the participating parties. The BRI cooperation between China and the Victoria state is conducive to deepening economic and trade relations between the two sides and will promote economic growth and the well-being of the people of Victoria.", spokesperson concluded.