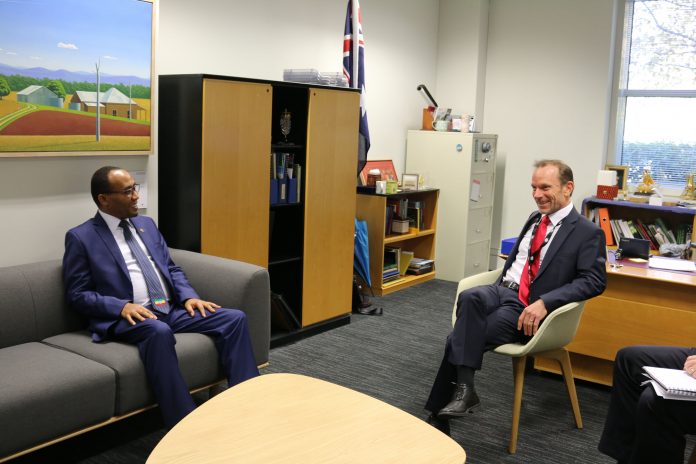 Ambassador-Designate of the Federal Democratic Republic of Ethiopia to the Commonwealth of Australia, Dr. Muktar Kedir Friday presented a copy of his letter of credence to Mr. Ian McConville, the Chief of Protocol of the Department of Foreign Affairs and Trade of the Commonwealth of Australia.
On the occasion, Dr. Muktar and the Chief of Protocol exchanged ideas on ways of enhancing the bilateral relations between the two countries across various sectors.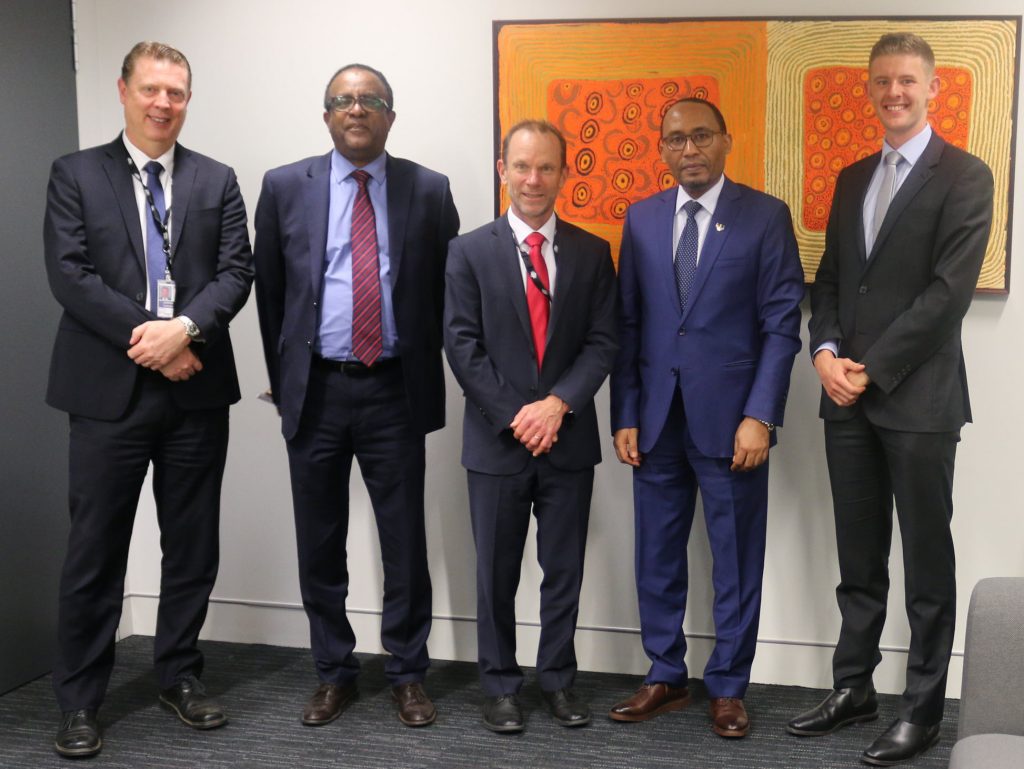 The Chief of Protocol also briefed the Ambassador-Designate about the assumption of his official duty, the presentation of his letter of Credence to the Governor-General of the Commonwealth David Hurley, and about Australia and its People.
On this occasion, Dr. Muktar took the opportunity to brief the Chief of Protocol about the profound reform measures Ethiopia is undergoing under the leadership of Prime Minister Abiy.