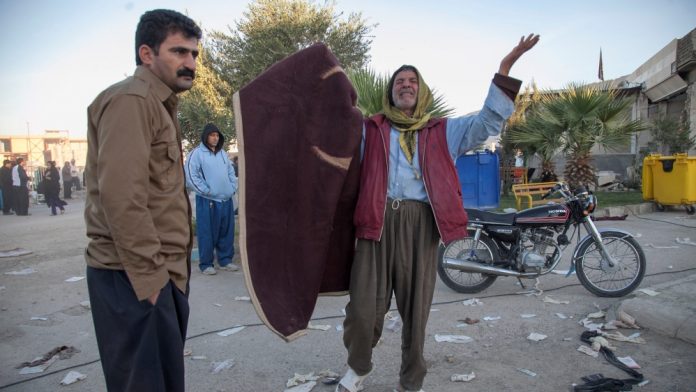 A 7.3 magnitude earthquake struck the border region between Iraq and Iran late on Sunday, killing at least 328 people and injuring an estimated 2,530 more.
As aftershocks continued on Monday and as rescuers sped up their operation, Iran's state news agency IRNA confirmed the death toll, saying at least 382 of the injured remain in hospital.
The US Geological Survey (USGS) said Sunday's powerful quake hit close to Halabjah, southeast of Sulaymaniyah, a city in the semi-autonomous Kurdish region of northern Iraq.
The tremor, which was felt as far away as Qatar, struck at 9:18pm local time (18:18) GMT. Its epicentre was at a depth of 33.9km.
Most of the victims are believed to be in the Iranian town of Sarpol-e Zahab.
Turkey was among the first countries to respond.
The Turkish Disaster and Emergency Management Authority (AFAD) said on Twitter that it was sending 20 search and rescue personnel to Iraq, as well as humanitarian relief supplies.