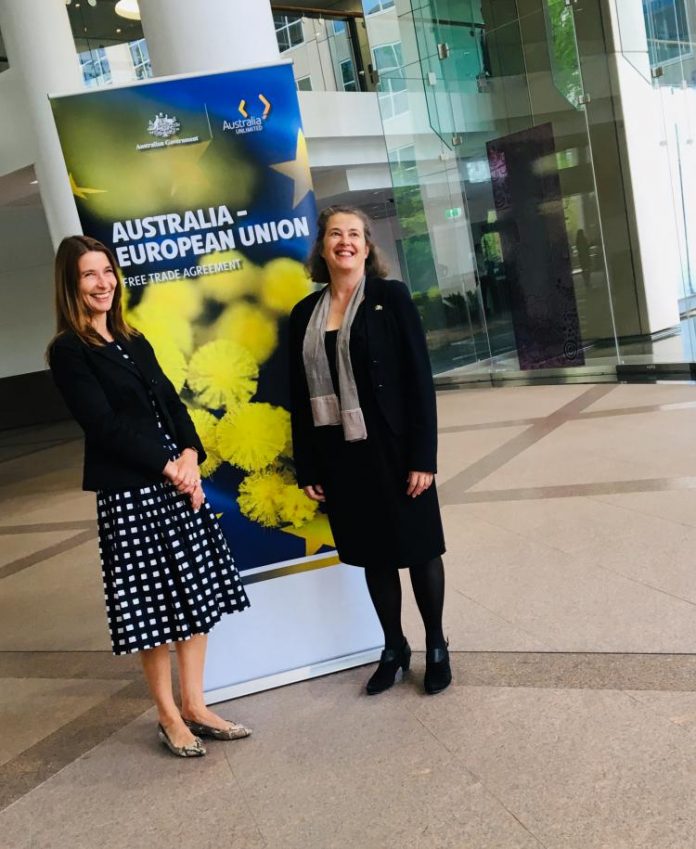 The 5th round of EU-Australia Free Trade Agreement kick started Monday as a team of European Union (EU) officials led by EU's chief negotiator Helena König joined their Australian counterparts in Canberra.
The crucial phase of negotiations will continue till October 18 as number of Australian businesses have raised concerns over EU's Geographical Indications list.
Following the publication by Australia of the EU's Geographical Indications list in August, both sides have now exchanged initial market access offers for goods.
Trade Minister Simon Birmingham has given Australian industries three months ending November 13 to express their views on the GIs Europe wants in Australia.
Though Australians do not like the idea of geographical indications but this is a not-negotiable element from the European Union.
Speaking at the opening session at the Department of Foreign Affairs and Trade in Canberra, the EU's chief negotiator Helena König said the EU's offer was the 'most ambitious' ever put forward.
"The offer was highly awaited and it's good!" She told the negotiating teams. "There is a common aim on both sides to progress towards a good result. We want to make sure we can progress even further across the board", said a statement issued by the Delegation of EU in Canberra.
Australia's chief negotiator Alison Burrows urged the teams of negotiators to find solutions and move forward to the path of conclusion.
The EU is Australia's second largest trading partner and both hope a FTA will allow for closer ties.
Negotiations into a free trade agreement have been underway for the past year, in what Australia hopes will allow it to send more farm exports of beef, wheat and sugar to a market worth almost $25 trillion.