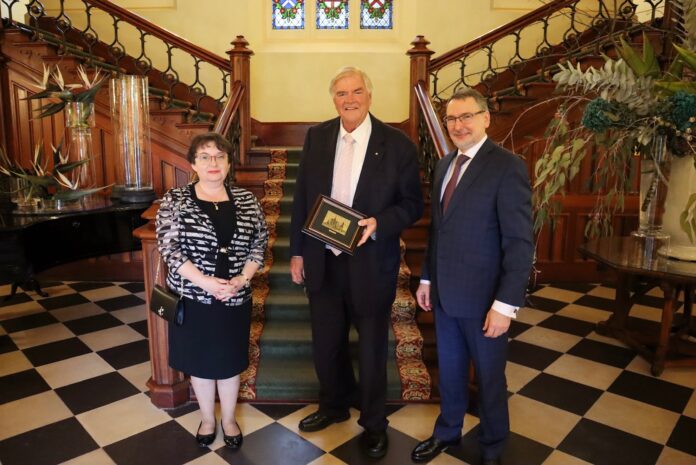 To boost ties between Russia and Western Australia in diverse fields, the Ambassador of Russian Federation in Australia Dr Alexey Pavlovsky visited Western Australia from June 8 to 17 and explored all options to build the mutual beneficial relations during his fruitful meetings.
Ambassador Alexey Pavlovsky called on Kim Beazley, Governor of Western Australia, Chief Justice Peter Quinlan, Chief Justice of Western Australia, Alanna Clohesy MLC, President of the Legislative Council and Michelle Roberts MLA, Speaker of the Legislative Assembly as well as David Honey MLA, Leader of the Liberal Party during his stay.
He also visited the Department of Jobs, Tourism, Science and Innovation of Western Australia as well as the Chamber of Commerce and Industry. He also met with the Vice-Chancellor of Curtin University Professor Harlene Hayne while tours of the Operations Centre of Rio Tinto Group and the Australian Resources Research Centre were also organised.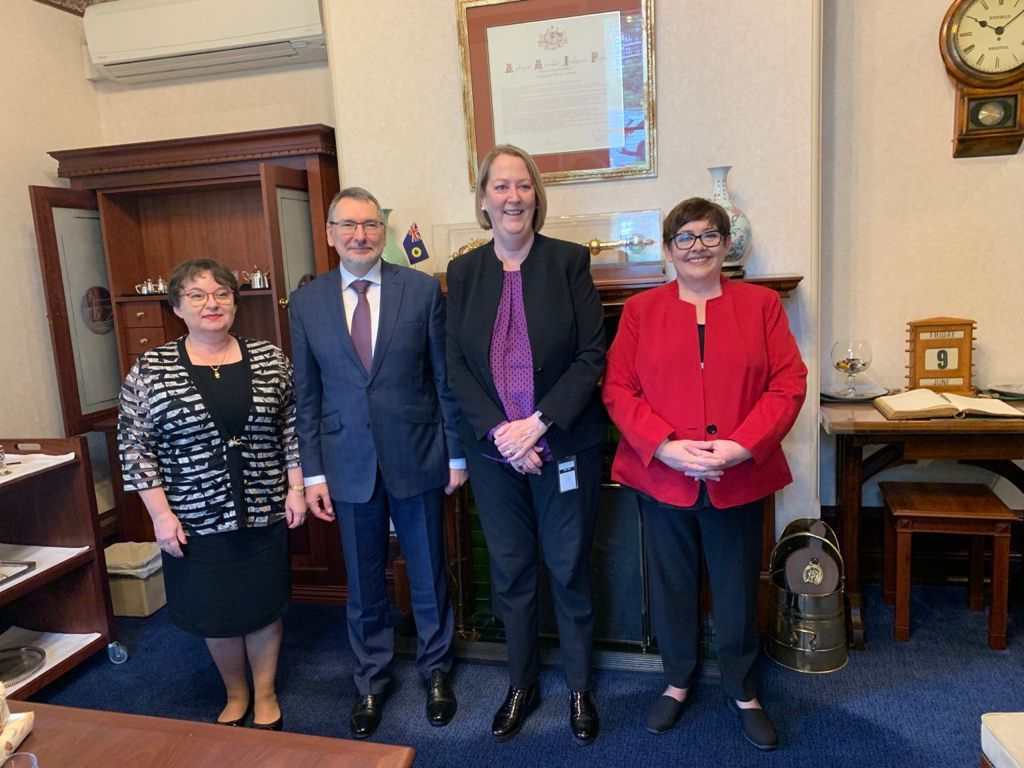 "The official visit was a good opportunity to discuss the prospects for the development of mutually beneficial relations between the state of Western Australia and Russia in various spheres", said a statement issued by the embassy of Russia in Canberra.
During the visit, the Council House of Perth hosted a ceremony to commemorate Arctic Convoys veteran John Revell, who passed away in 2020. In the presence of the RT Hon. Lord Mayor Mr Basil Zempilas, the Ambassador Pavlovsky solemnly handed the Ushakov Medal to the veteran's daughter Ms Anne Robinson.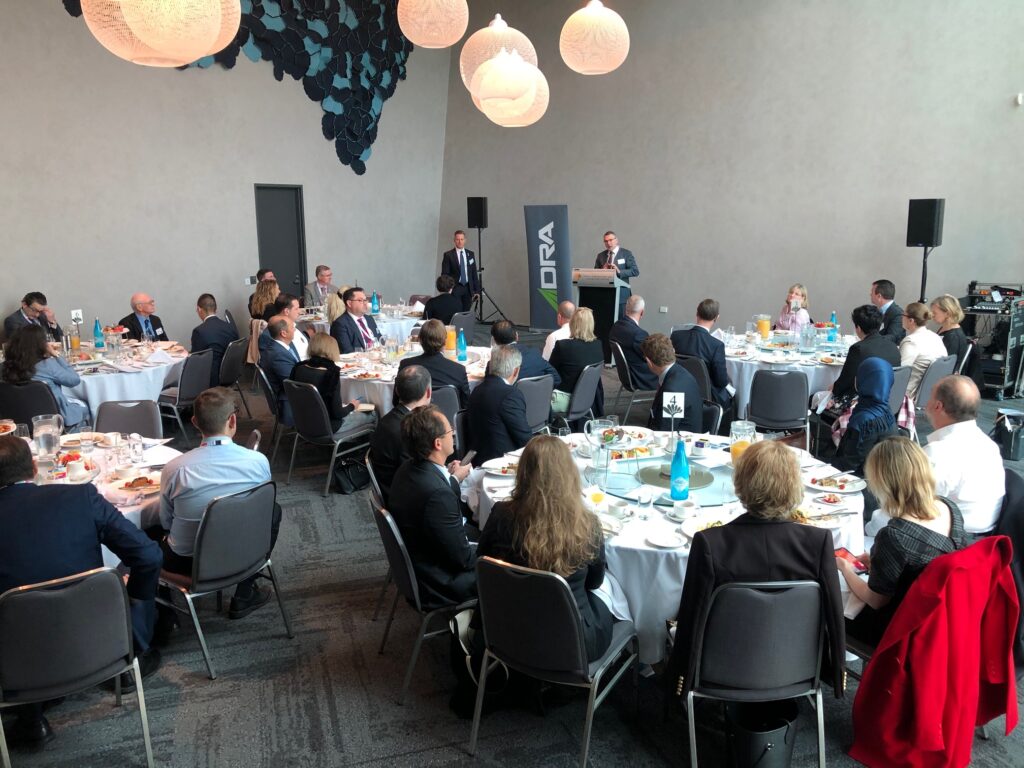 Dr Pavlovsky participated in the Conference and Exhibition of the Australian Petroleum Production & Exploration Association (APPEA). At the business breakfast with representatives of the oil and gas sector organized by the Australian-Russian Dialogue (ARD) he spoke about the economic situation in Russia and shared his views on the ways to develop bilateral business ties. The Ambassador also gave an interview to The Australian Financial Review. Promising hydrogen energy projects in Russia were discussed at the meeting with the CEO of Fortescue Future Industries Julie Shuttleworth.
A very warm and friendly atmosphere prevailed at the Ambassador's meetings with Russian compatriots in Perth. Dr Pavlovsky welcomed the participants of the folklore concert dedicated to the National Day of Russia arranged by the Russian Association of Western Australia and the Cultural Learning Centre Mosaica (director – Irina Yakimenko).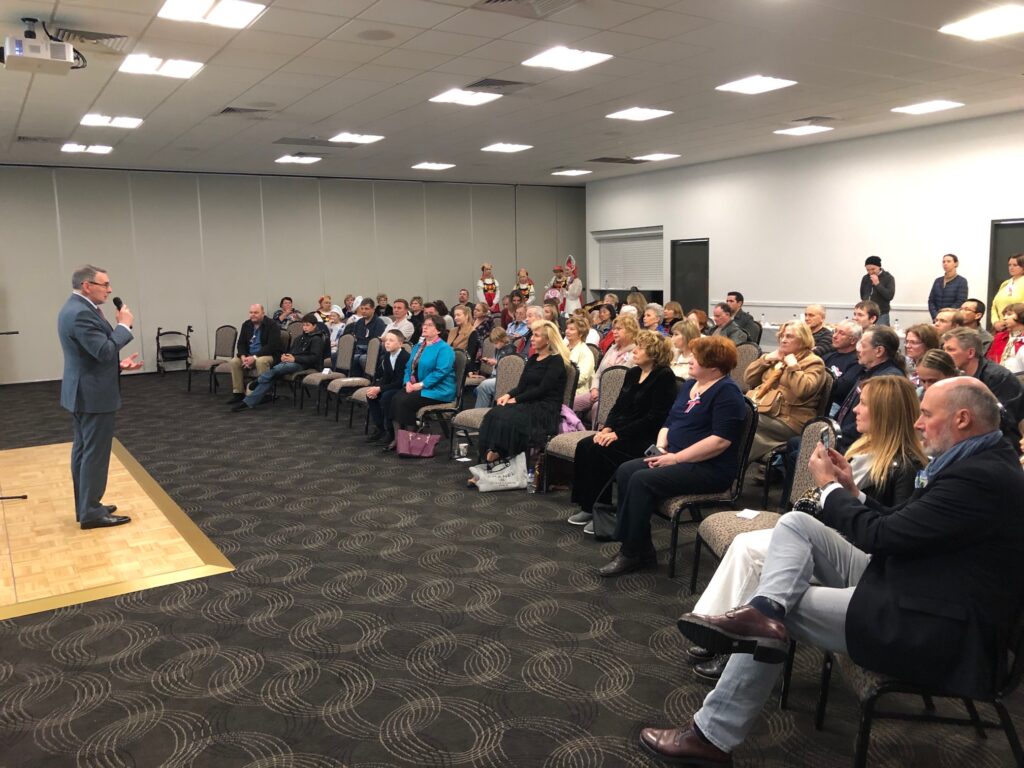 The Head of the Russian diplomatic mission also met with the teachers and students at the Russian school Yabloko and presented the Certificate of merit to its director Natalia Ehrenfeld awarded by the Russian Government Commission for Compatriots Living Abroad. On the invitation of Archpriest Sergiy (Okunev) the Ambassador visited the Church of the Holy Apostles Peter and Paul in Perth and took part in a meeting with the Russian-speaking community activists held in the church hall.