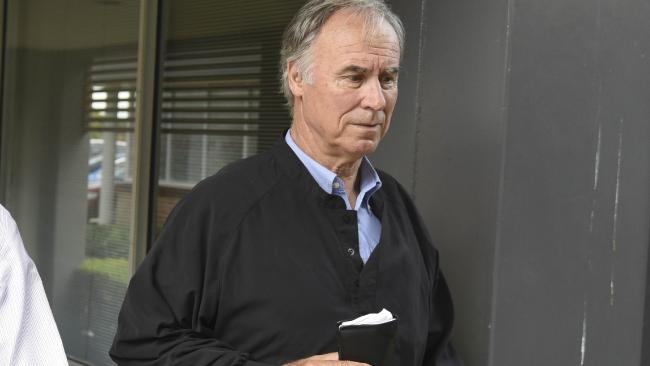 The government is at risk of an imminent blow to its control of the parliament as Liberal backbencher John Alexander considers whether to resign and face a snap by-election on December 16.
The Australian understands Mr Alexander, who holds Bennelong in Sydney's north by a 9.8 per cent margin, is weighing up the option as he examines his potential status as a British citizen because his father was born in the United Kingdom.
Liberals said the decision to go to an immediate by-election would show voters that the former tennis champion was acting as swiftly as possible after asking the UK Home Office to check on his citizenship status.
The government held 76 of the 150 seats in the House of Representatives after the last election but has lost one seat while Barnaby Joyce fights a December 2 by-election in his electorate of New England after being disqualified by the High Court.
Without Mr Alexander, the government would only have 74 seats with one of its MPs, Speaker Tony Smith, only exercising his vote in rare circumstances. This would give the government 73 votes on the floor of the chamber. Labor has 69 seats and would seek to win over the five crossbenchers to defeat the government.
Two crossbenchers, Cathy McGowan and Rebekha Sharkie, have said they would vote with the government on confidence and supply, making it much more difficult for Bill Shorten to pass a no-confidence motion that would trigger an election.
However, the government would be exposed to defeat on other matters including Labor motions to amend penalty rate laws or set up a banking royal commission.