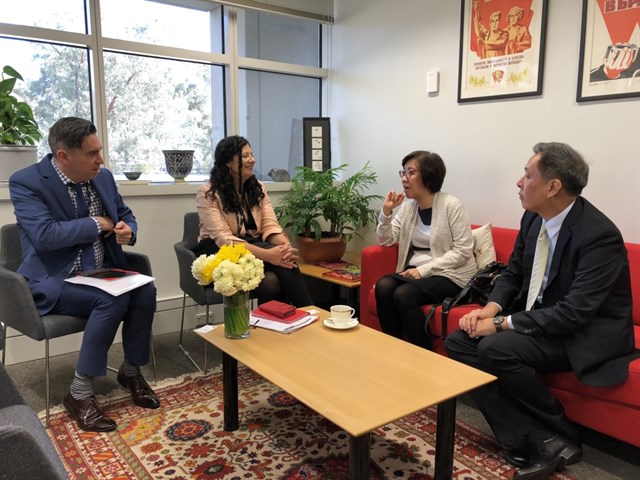 Australian and Thai officials have explored the ways and means to augment the already excellent cooperation between Thailand and Australia to a strategic partnership level.
Visiting Director-General of Department of American and South Pacific Affairs, Ministry of Foreign Affairs of Thailand Mr. Witchu Vejjajiva, and officials from the Pacific Affairs Division were during their two days visit to Canberra from 2 to 3 September 2019 met with their Australian counterparts and discussed means to uplift the bilateral cooperation in all domains.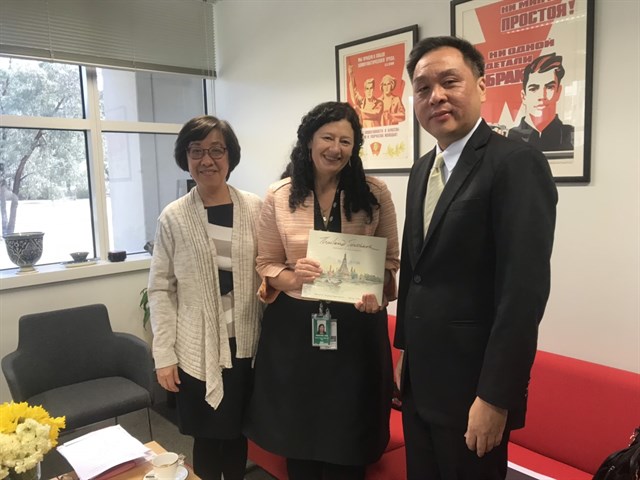 Mr. Vejjajiva met with Ms. Julie Heckscher, First Assistant Secretary of Southeast Asia Division and Mr. Philip Green, First Assistant Secretary of US and Indo-Pacific Strategy Division, Department of Foreign Affairs and Trade (DFAT) and exchanged views on how Thailand and Australia can further cooperate and contribute toward prosperity, peace and stability of ASEAN and the Indo-Pacific region.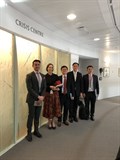 Mr. Vejjajiva, joined by the Mr. Chatri Archajananun, Director-General of the Department of Consular Affairs, met with Ms. Fiona Webster, Acting First Assistant Secretary of Consular and Crisis Division at DFAT and visited the Crisis Centre.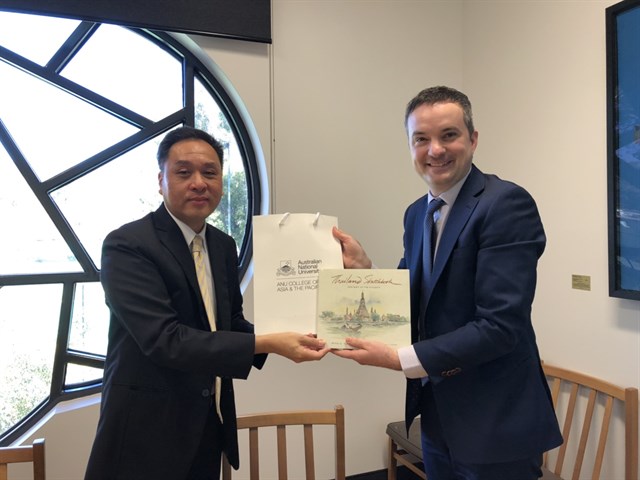 During the said visit, Thai Ambassador Nantana Sivakua and the team from Bangkok also met with Dr Nicholas Farrelly, Associate Dean (Development and Impact), ANU College of Asia and the Pacific and discussed mean to further strengthen cooperation between public sector and the academic institutions of the two countries.