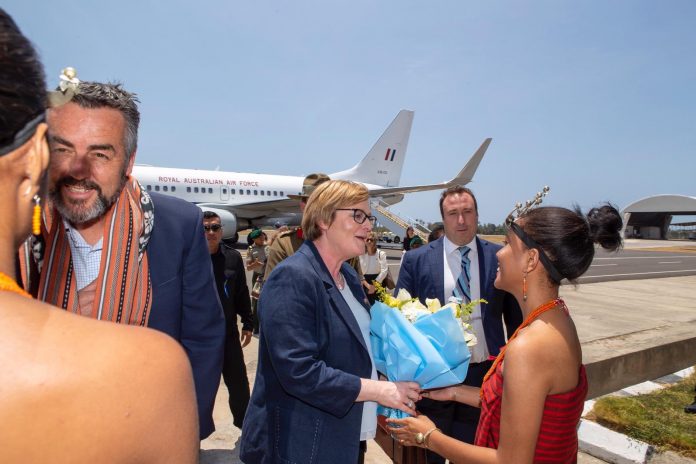 Minister for Defence Senator Linda Reynolds has Dili, Timor-Leste with Minister for Veterans' Affairs and Defence Personnel, Darren Chester on three days visit to attend the 20th anniversary of the deployment of the International Force East Timor (INTERFET) and solidify defence ties between the two countries.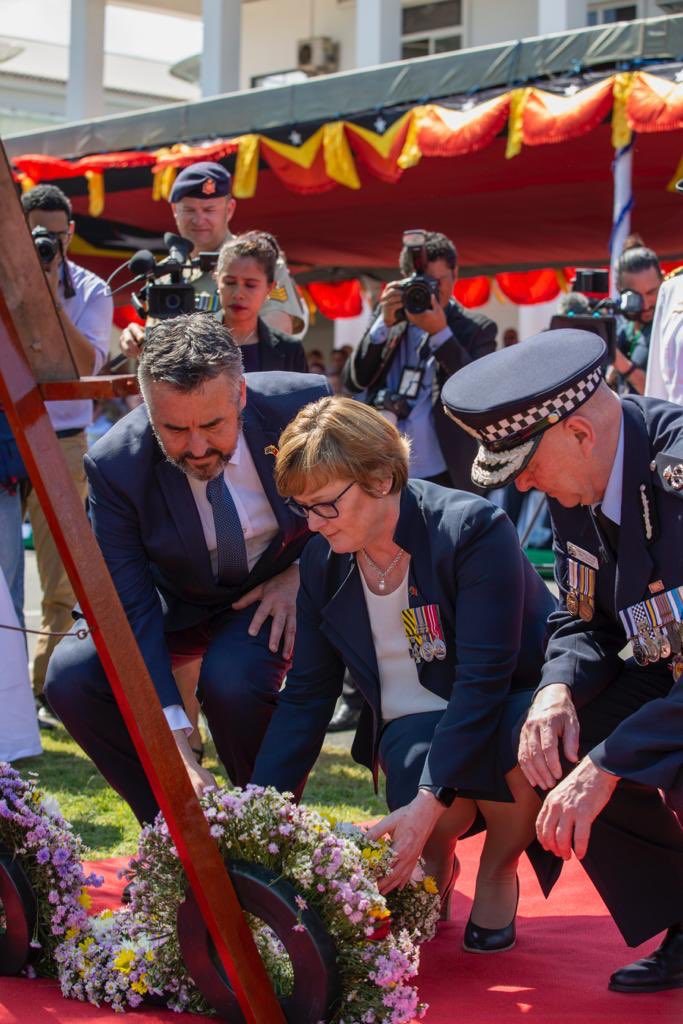 "My first visit to Timor Leste as Defence Minister will provide opportunity for formal discussions with the Timorese Government on deepening our close engagement in maritime, training and peacekeeping domains", Minister Reynolds said in a statement.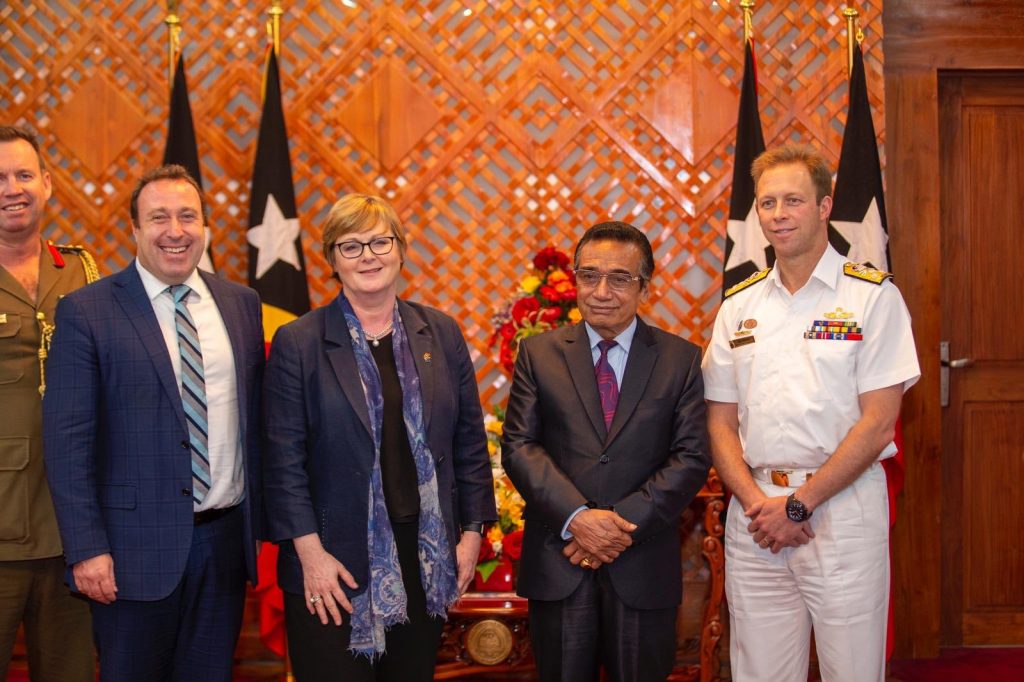 "It is a privilege to join the Timor-Leste Government, the people of Timor-Leste and INTERFET veterans to mark 20 years of this historic deployment", she added.
During the visit she is schedule to meet veterans and serving ADF members who served with the INTERFET mission with Minister for Veterans' Affairs and Defence Personnel, Darren Chester, at a 20th Anniversary reception on board the HMAS Choules, which is already in Dili to mark the commemorations.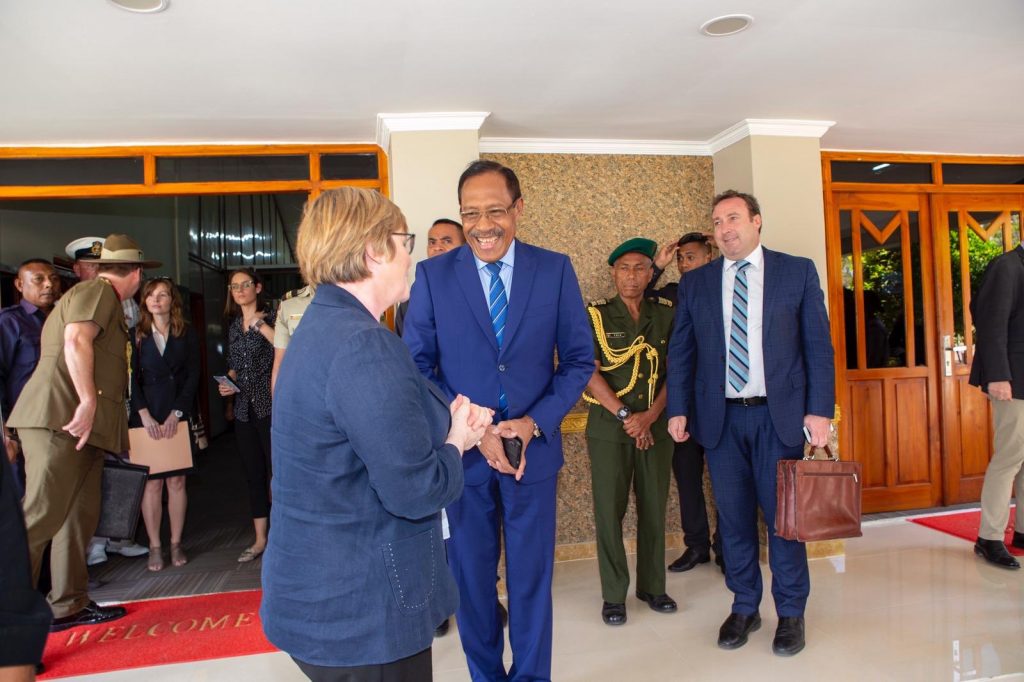 She will also visit Hera Naval Base near Dili, which will be upgraded through the maritime security package announced by Prime Minister Scott Morrison, to ensure it is ready to receive the two Guardian-class Patrol Boats that Australia will gift in 2023.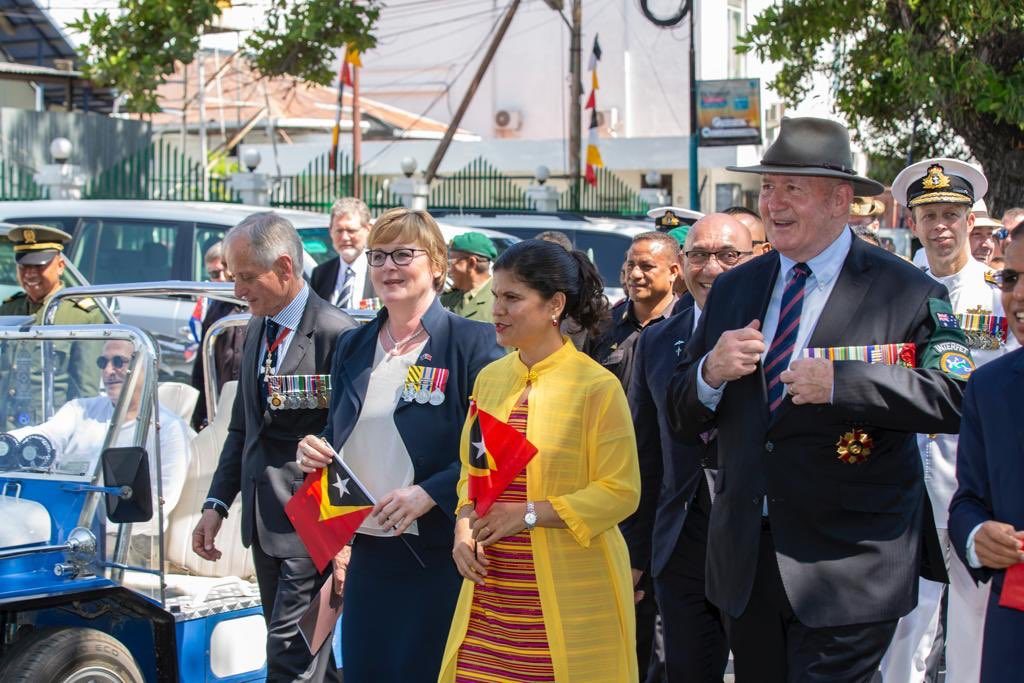 Defence Minister visit also coincides with the conclusion of Exercise Hari'i Hamutuk – a month-long annual engineering and skills exercise. This year Australian and Timorese Sappers worked side-by side to improve their skills in construction, infrastructure development and equipment maintenance skills through projects around the nation's capital.