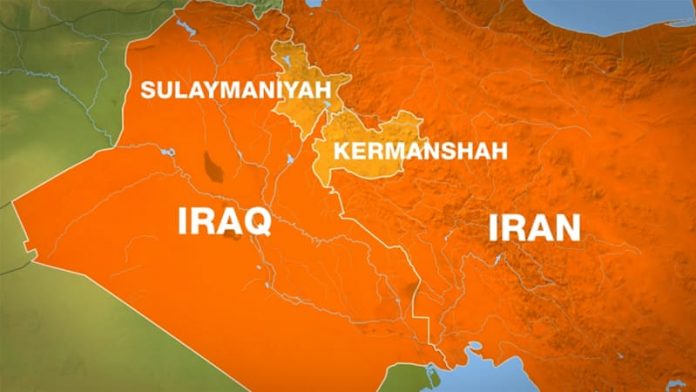 A 7.3 magnitude earthquake has struck the border region between Iraq and Iran, killing dozens of people on the Iranian side and injured hundreds more, according to state media.
The US Geological Survey (USGS) said Sunday's powerful quake hit close to Halabjah, southeast of Sulaymaniyah, a city in the semi-autonomous Kurdish region of northern Iraq.
The tremor, which was felt as far away as Qatar, struck at 9:18pm local time (18:18) GMT. Its epicentre was at a depth of 33.9km.
Iranian news agency ISNA said at least 61 people were killed and 300 injured in Kermanshah province on the Iraqi border.
Most of the victims are believed to be in the town of Sarpol-e Zahab.
Iranian media said rescue teams have been deployed in the area amid fears the death toll will rise.