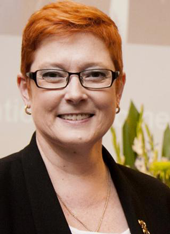 Foreign Minister and Minister for women Marise Payne is paying two days official visit to Vietnam from 12 to 13 June, continuing Australia's commitment to advancing shared strategic and economic interests.
In November 2017, both sides decided to elevate bilateral relationship to a Strategic Partnership and on 15 March 2018, Vietnam's Prime Minister Phuc and then-Prime Minister of Australia Turnbull signed a Joint Statement on the Establishment of a Strategic Partnership between Australian and Vietnam in Canberra.
During her visit, Foreign Minister Marise Payne will meet with Prime Minister Nguyen Xuan Phuc, her counterpart, Deputy Prime Minister and Foreign Minister Phạm Binh Minh, Defence Minister General Ngo Xuan Lịch and a range of other senior representatives of the Vietnamese Government, said a statement issued by the office of Foreign Minister.
"The elevation of Australia-Vietnam relations to a Strategic Partnership in March 2018 reflects the importance of our bilateral ties", she said in her statement ahead of visit.
Since 2012, an annual joint Foreign Affairs/Defence Australia-Vietnam Strategic Dialogue has been held at Deputy-Secretary/Vice-Minister level.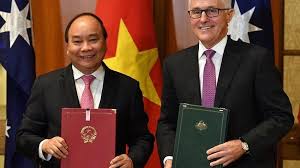 Vietnam hosted the sixth round of the Dialogue on 10 October 2018. Australia and Vietnam also conduct annual Australia-Vietnam Defence Cooperation Senior Officials' talks.
She believes that this Partnership gives new momentum to our cooperation and engagement on a wide range of issues, including defence and security, policing, immigration, and counter-people smuggling.
She will also interact with female leaders and women's groups during her visit, and agreeing to new areas of cooperation.
"As part of my new role as Minister for Women, I am committed to advancing gender equality and promoting women's economic empowerment in the region", she said.
She reiterated Australia commitment to working closely with Vietnam to support the ongoing prosperity and stability of the Indo-Pacific region.