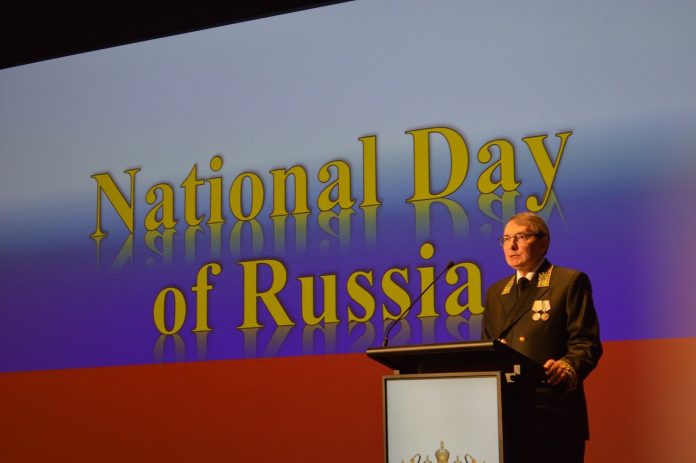 Ambassador of Russian Federation to Australia Alexey Pavlovsky has wowed to make Russian-Australian relations sounder, stronger and more beneficial to both the nations.
"Russia and Australia as responsible members of international have every reason to maintain political dialogue, consult each other and closely interact in international fora", he said while addressing the National Day of Russia Reception on Wednesday night in Canberra.
Acting Chief of Protocol Pamela O'Grady, foreign diplomats based in federal capital, members of business community, media representatives, academics and Russian community leaders attended the Reception.
A Band of the Royal Military College displayed an impeccable performance by playing the Russian National Anthem.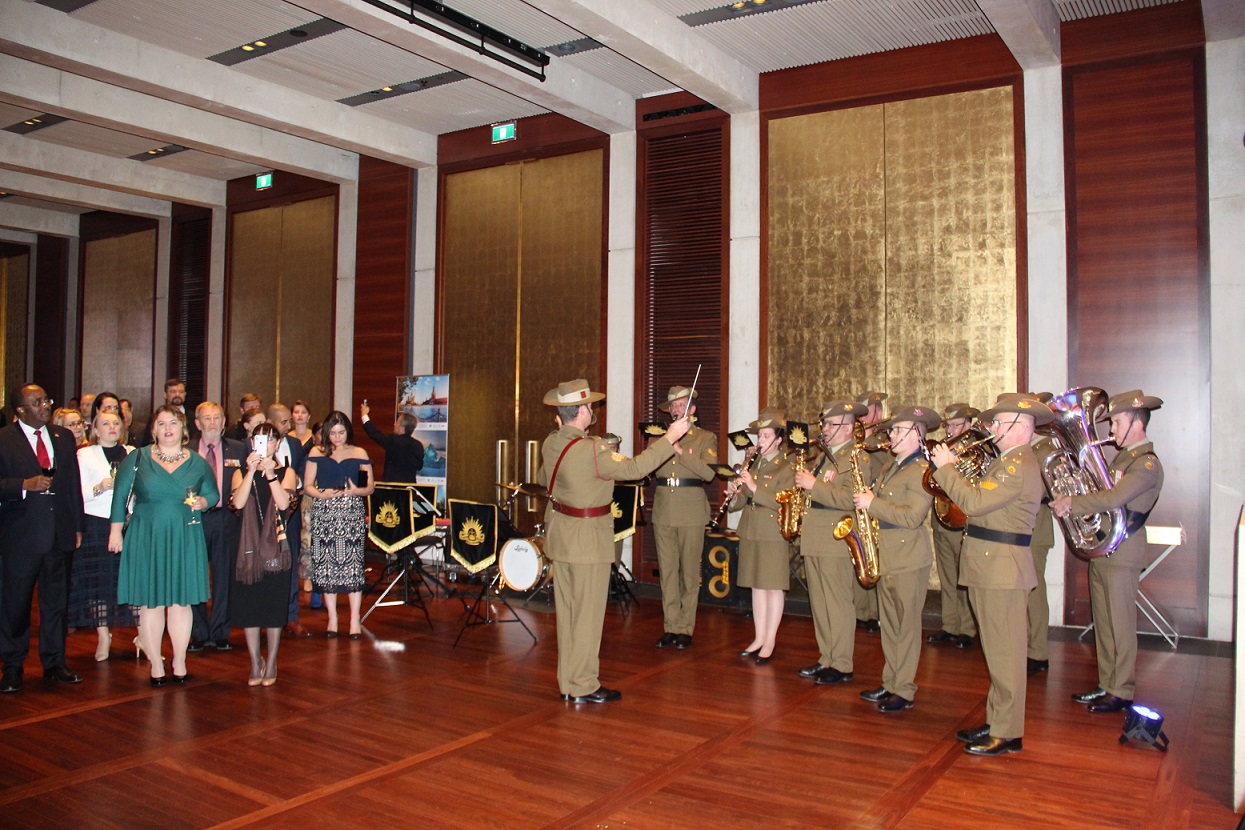 Ambassador Alexey Pavlovsky have recently assumed his new responsibilities in Canberra. On 20 May, he presented his diplomatic credentials to Governor-General Peter Cosgrove. Just three weeks later, National Day Reception provided him exciting opportunity to interact with the diplomatic community in the Capital.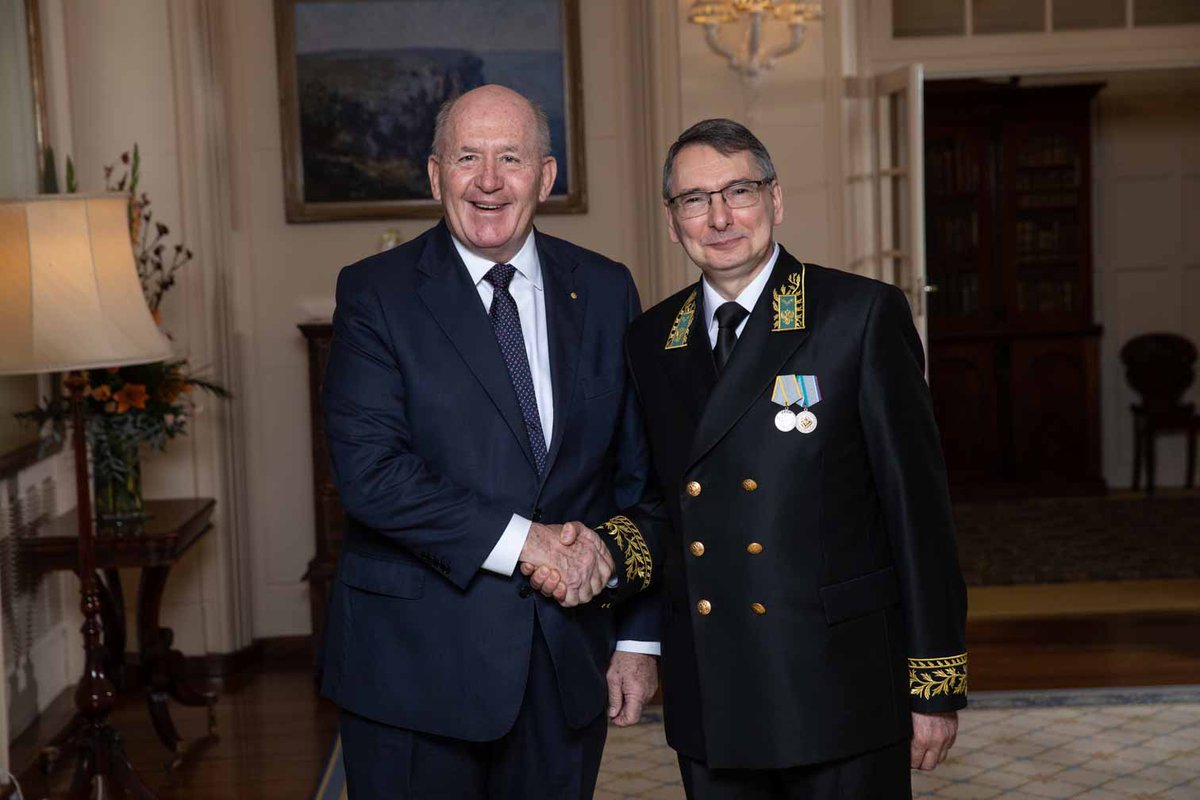 Welcoming the distinguished guests, he shed light on Russian Federation's millennium-long history and rich cultural heritage.
"Russia is also proud of its achievements in science, high-technologies and sports. In international affairs we are open to equal, respectful and mutually beneficial co-operation with all the nations of the world. And this is exactly what we believe in when it comes to our relations with Australia", he said.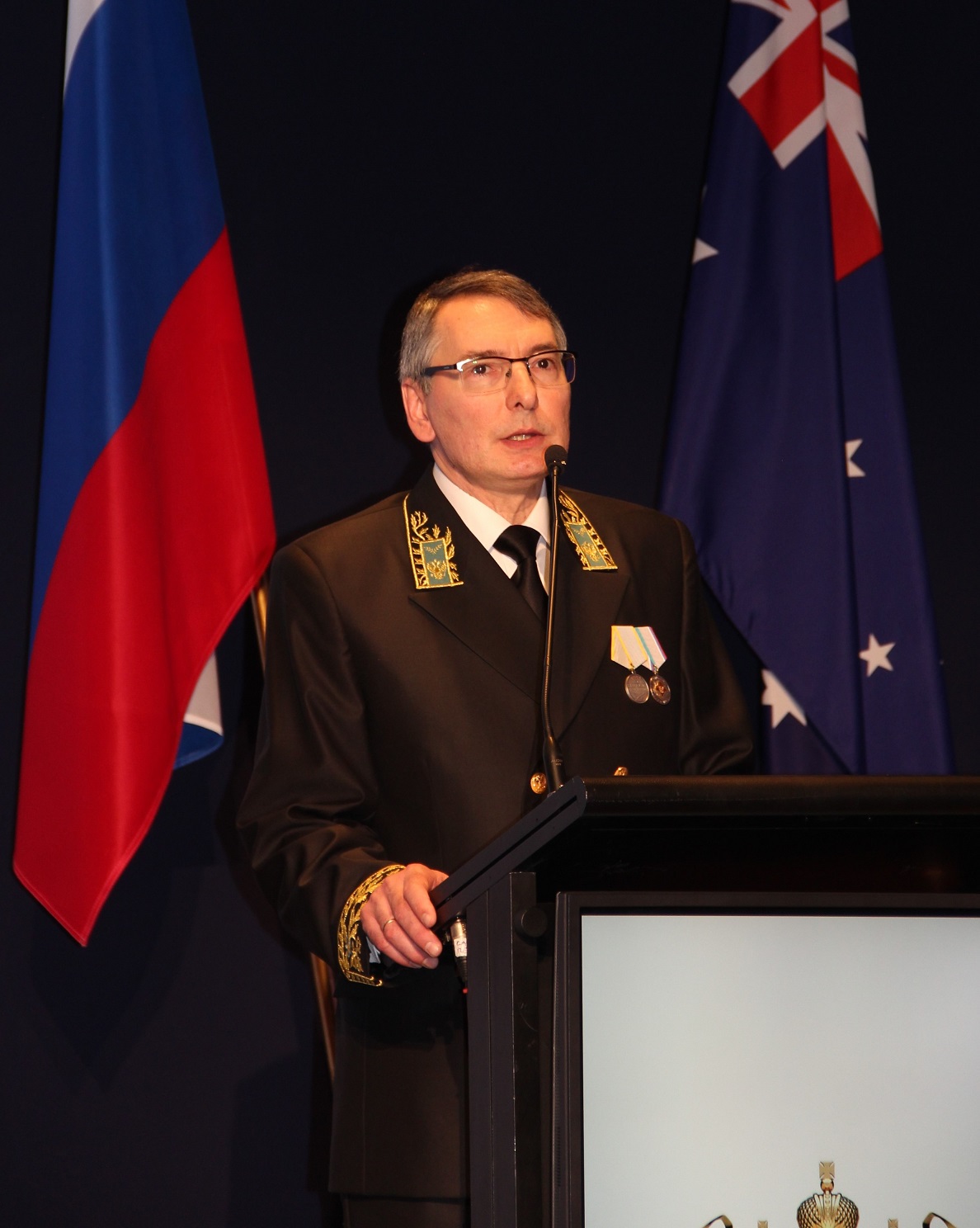 Ambassador Alexey Pavlovsky said that Australia and Russia are geographically distant but have solid ties rooted in history. Through the 19-th century Port Jackson (now Sydney) and Melbourne were frequented by the Russian seafarers, including Mikhail Lazarev and Faddey Bellingshausen on their way to discover Antarctica.
He disclosed the fact that the solemn opening of the First Australian Parliament on the 9th of May 1901 was attended by the crew orchestra from the Russian ship "Gromoboy", anchored in the Port of Melbourne at that time.
He also paid rich tribute to the Australia soldiers who participated in the Arctic convoys during the Second World War.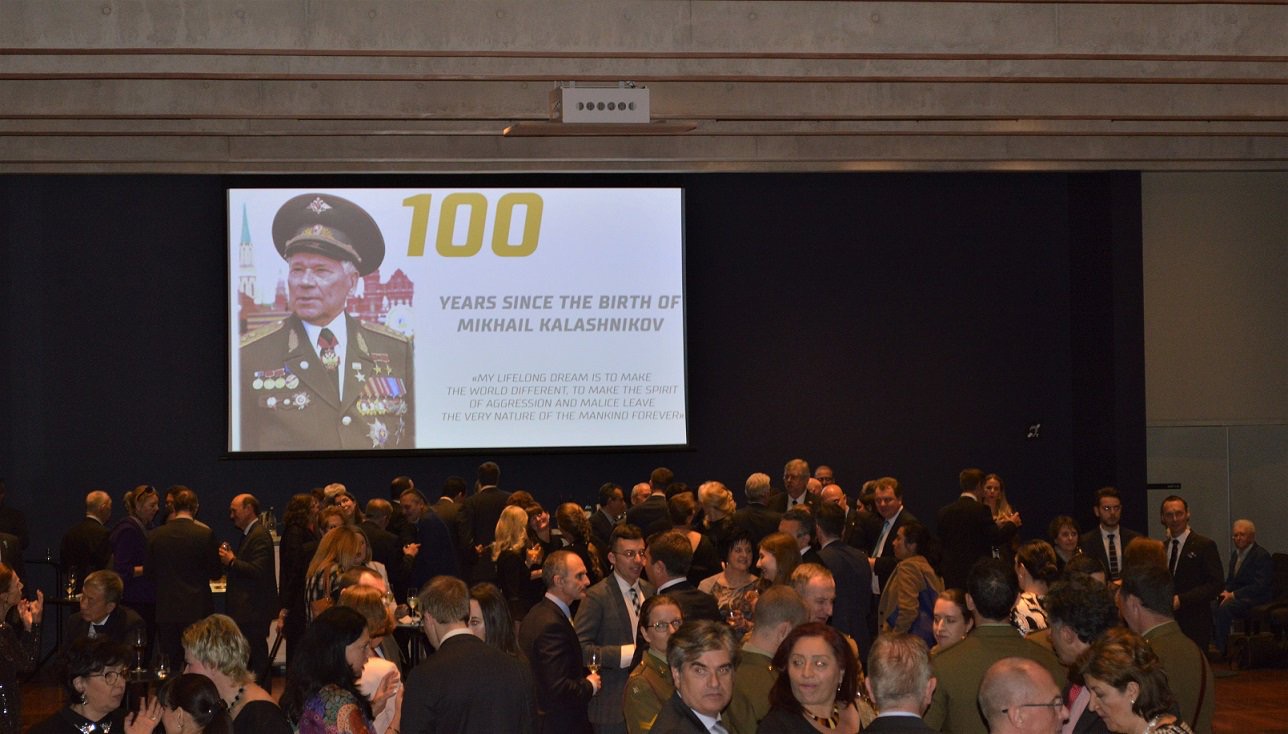 "We always will remember the courage of our Australian brothers-in-arms, those brave pilots and sailors, who participated in the Arctic convoys during the Second World War, delivering much needed supplies to the Soviet Union. This support alongside with opening later of the Second Front in the West was an important contribution to our common Great Victory over Nazism", he said.
Ambassador Alexey Pavlovsky was delighted with the fact that mutual aspiration of our citizens for interaction, friendship and establishment of people-to-people relations has always been there.
He mentioned that this year our respective "cultural capitals" – Saint Petersburg and Melbourne are celebrating the 30th anniversary of sister-city relations.
He told that Bolshoi Theatre and Russian Imperial Ballet will shortly present again their masterpieces in Australia, and premier releases of the best Russian movies will be shown at the annual Russian Resurrection Film Festival.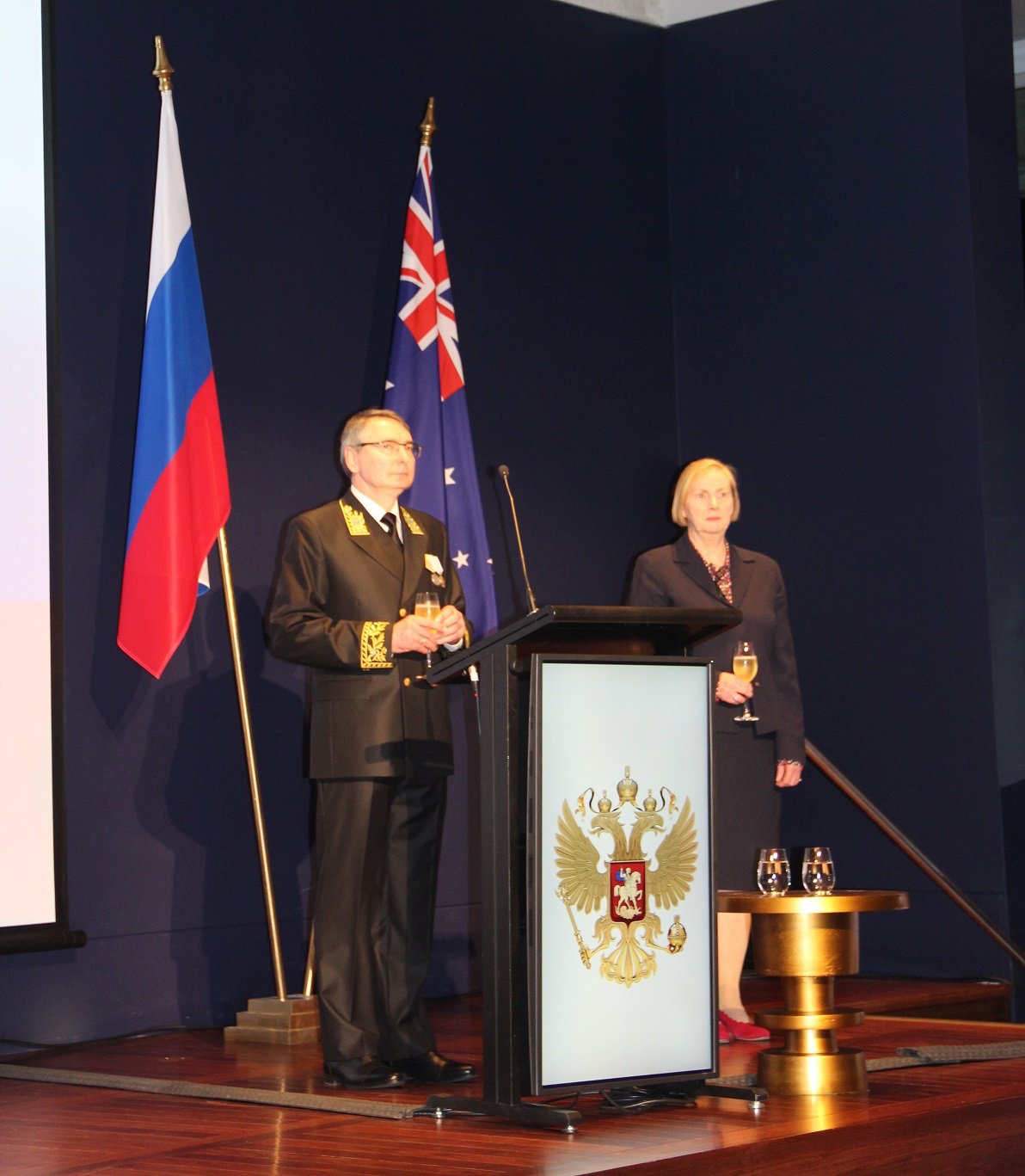 Dr. Alexey Pavlovsky also announced that a new group of Australian National University students will visit Moscow and Saint Petersburg next month in the framework of a two-week training course "Doing Business in Russia".
He expressed his gratitude to the Government of Australia for their continuous support to the Russian community.
"Australia is home for the largest Russian-speaking population in Asia-Pacific. The contribution our compatriots made to many spheres of life here in Australia made us very proud", he added.
The guests were entertained with the Russian traditional cuisines as well.