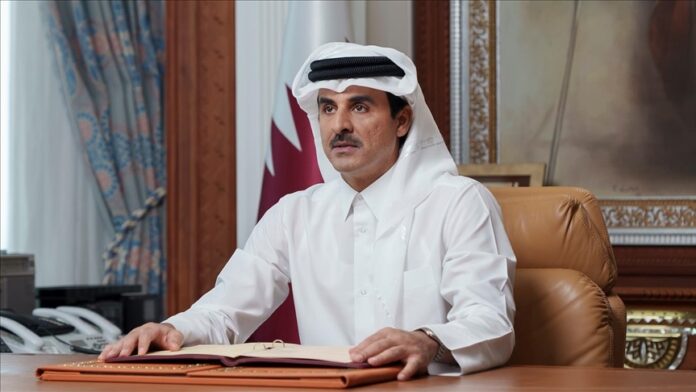 Qatar's Emir Sheikh Tamim bin Hamad Al Thani has expressed his country's support for the Afghan people and his country's keenness on ensuring the brotherly Afghan people to live in peace and stability.
Addressing G20 meeting on Afghanistan through video conference October 12, Sheikh Tamim stressed Qatar's desire to achieve reconciliation and peaceful coexistence with all of Afghanistan's spectrum and components.
"Experience has shown that isolation and siege lead to polarization of positions and sharp reactions, while dialogue and cooperation can lead to moderation and constructive settlements," he said.
The Qatari emir also noted that the Doha agreement in 2020 between the Taliban and the US was a result of talks with hopes of achieving lasting peace in Afghanistan.
Sheikh Tamil urged on G-20 leaders that before giving advice and setting conditions, it is essential to bear in mind that the state institutions in Afghanistan are practically in ruins, and that the first task lies in rebuilding and steering them, and that giving the Afghans an opportunity to do this task and offering them a helping hand contributes to the confidence-building process.

He emphasised that human and citizens' rights do not conflict with Islamic law, and not only that, but the fundamental purposes of the tolerant Islamic Sharia law that are based on justice, equality and mercy after faith encourage the granting of these rights.
He called on the leaders of the G20 and the international community to adopt a practical approach towards the Afghan issue, through which words and good intentions are translated into practical steps that ensure a balance between the rights of the Afghan people to freedom and dignity, and their rights to access to food, medicine and development.