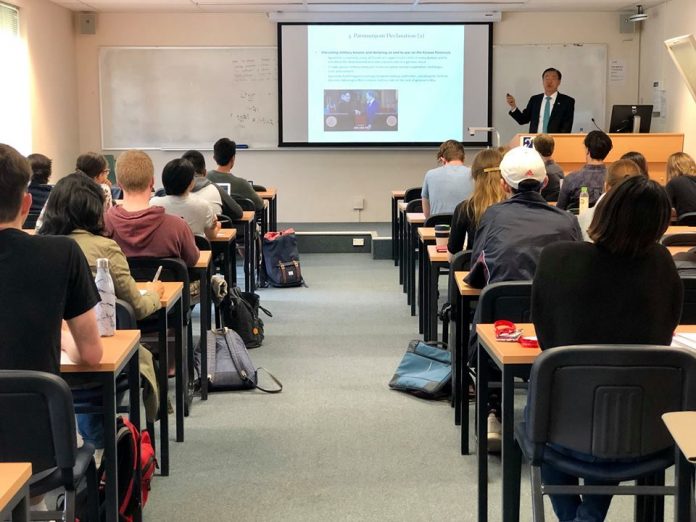 Ambassador of Republic of Korea LEE Baeksoon hoped United States and North Korea would resume their negotiations and quicken North Korean denuclearization process for the durable peace and stability in Korean peninsula.
He was addressing at the Australian National University under the lecture title 'Flashpoints and Historic Dialogues'.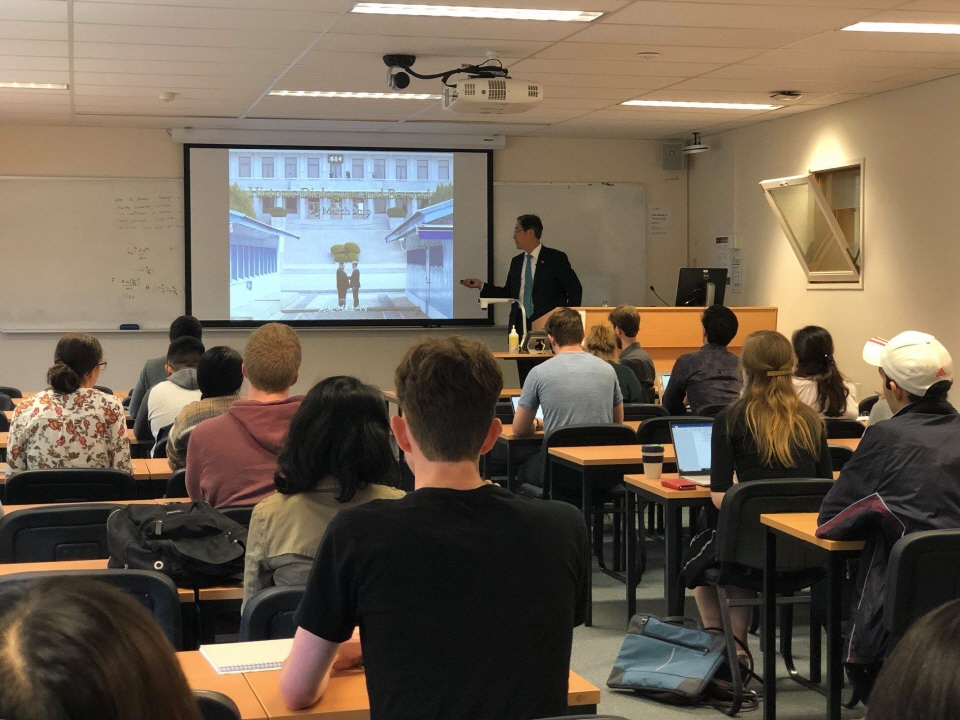 Ambassador Lee Baeksoon spoke on geopolitical environment of the Korean peninsula, history of military conflicts between South and North Korea, peace on the Korean peninsula, North Korean nuclear issue and inter-Korean summits, said a statement issued by the Embassy of Republic of Korea in Canberra.
Ambassador Lee explained that the Korean peninsula issue, especially the issue of denuclearization, is on the verge of an important turning point.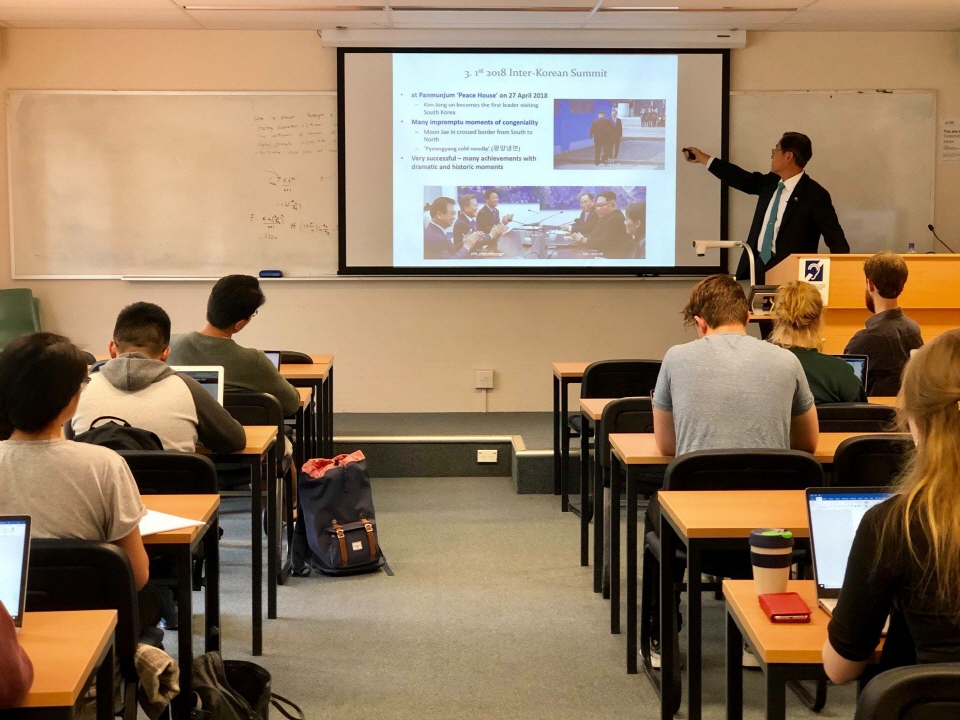 He explained the necessity of the international community's joint efforts to resume dialogues and hoped North Korea and the United States to restart their negotiations and quicken North Korean denuclearization.