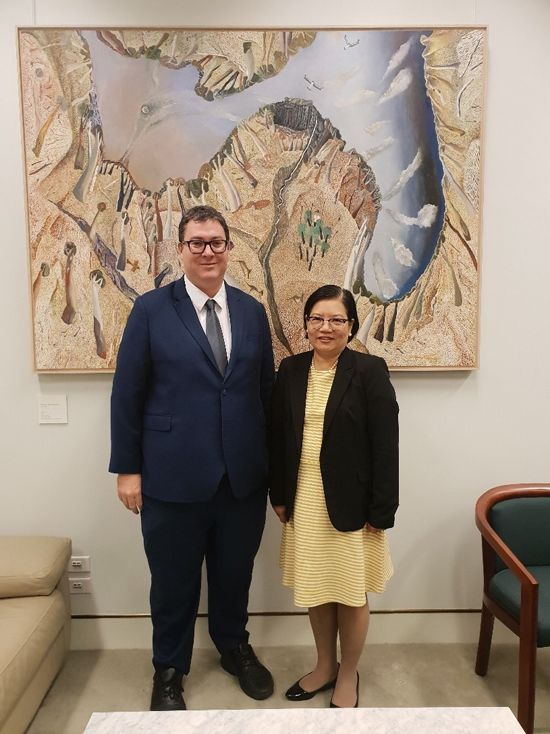 Ambassador of Philippine Ma Hellen Barber De La Vega Tuesday called on George Christensen MP, Chair of the Australia Philippines Parliamentary Network at Parliament House in Canberra and discussed opportunities to strengthen parliamentary exchanges and people-to-people linkages between the Philippines and Australia.
A statement from Philippine embassy said that Ambassador De La Vega extended her appreciation to George Christensen for supporting the Philippines Australia Comprehensive Partnership.
She said that the Philippines and Australia will observe 75 years of diplomatic relations in 2021.
On this occasion she also expressed the solidarity of the Philippines with those affected by the floods in Queensland.
Earlier on Monday Ambassador Ma Hellen Barber De La Vega paid a courtesy visit on First Assistant Secretary Amanda Gorely, former Australian Ambassador to the Philippines.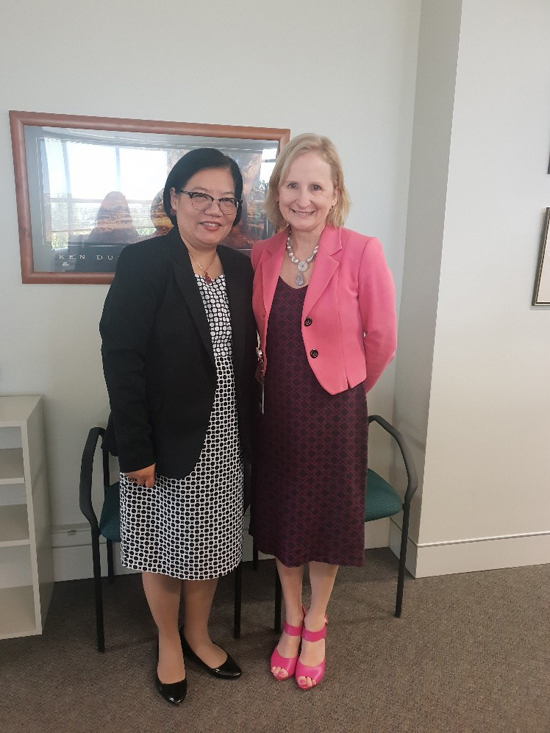 Amanda Gorely is in charge of the International Security Division at DFAT, the office that coordinates and leads Australia's policy on counter-terrorism, cybersecurity, people-smuggling, defense exports, and arms control.
As former Assistant Secretary of Foreign Affairs for ASEAN, Ambassador De La Vega worked extensively with Ms. Gorely in the Philippines during the Philippines' chairmanship of ASEAN in 2017 and the first ASEAN-Australia Special Summit held in 2018 in Sydney.