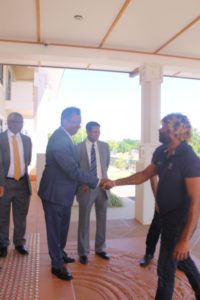 Sri Lankan High Commissioner to Australia J.C. Weliamuna and staff of the Sri Lanka High Commission in Canberra Thursday welcomed Sri Lankan T-20 cricket team currently touring Australia. Several Sri Lanka cricket clubs joined the event.
While welcoming the cricket team, its management and coaching staff, the High Commissioner J.C. Weliamuna highlighted the contribution of cricket, the most popular sport, to strengthen relationship between Sri Lanka – Australia. The High Commissioner requested all Sri Lankan cricketers and cricketing legends to play a prominent role in promoting Sri Lanka's tourism and investments, said a statement by High Commission of Sri Lanka.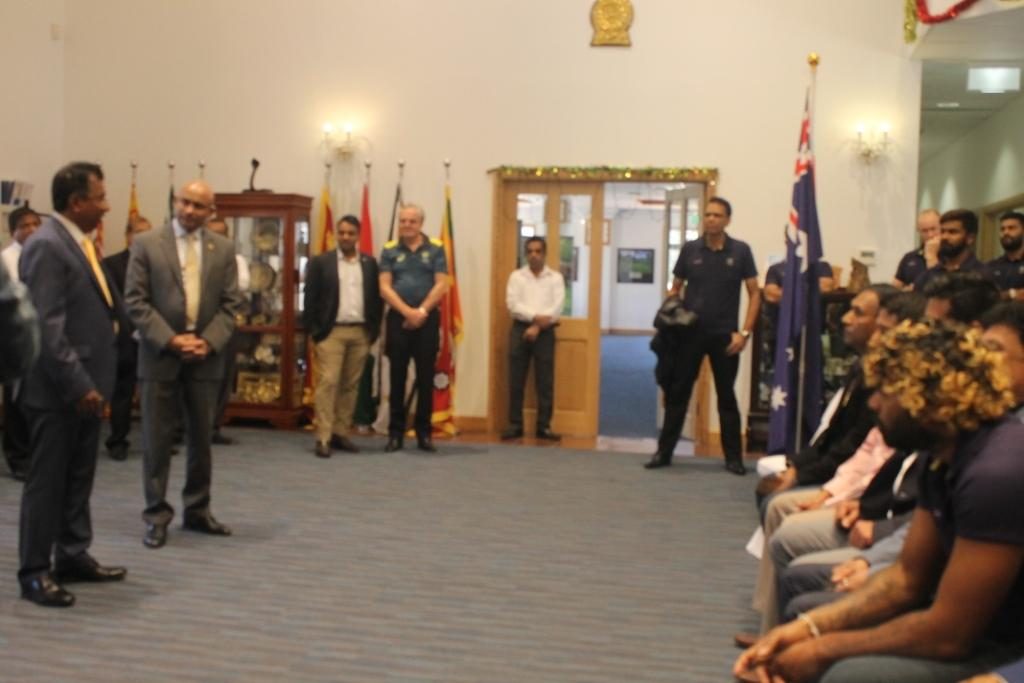 During the tour, Sri Lanka team plays a friendly T20 ( 20 over match) with the Australian Prime Minister's XI , on Thursday, 24 October 2019 at Manuka Oval cricket ground in Canberra.
Sri Lanka team will also play three T20 Internationals in Adelaide, Brisbane and Melbourne on October 27, 30 and November 01.